E​cuador Gre​​en Travel
We are a direct tour operator specialized in tailor-made tours, we work with all the hotels in Ecuador and yachts on the Galapagos Islands. This will make for sure your trip and unforgettable experience. We have some model of trips for 8, 11 or more days in our web site, but if you prefer some other places or a different itinerary, we can do it to fit your requirements...We can mix all the options we have in Ecuador to make a different trip for you. Do not hesitate to request your quote acoording to your preferences, we have the best itinerary for you!! CONTACT US
Tailor Made Tours
We are specialists in tailor-made tours around the wonderful and diverse Ecuador. Whether you decide to be in the Fabulous Galapagos Islands aboard a fabulous cruise ship, or just relax on the coast of the Pacific Ocean or in the high Andes or if you just want to delve into the thick Ecuadorian jungle. In any place we will take care of the logistics so that your trip is perfect.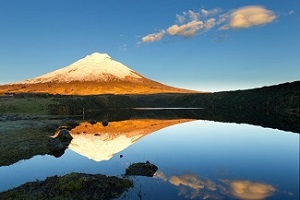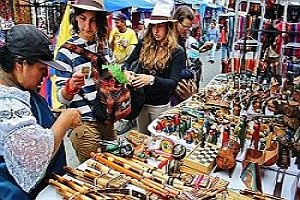 Volcanoes Avenue and Cuenca 5 Days
Visit some of the most outstanding places that combine nature, culture and adventure in each of the trips. Ecuador is divided into four regions. We have developed a short circuit highlighting the best of the Ecuadorian Andes, where we will visit the largest active volcano in the world, the Cotopaxi volcano.
read more
Natural Ecuador - 20 Days
This trip through Ecuador in 20 days is quite impressive. The country has four impressively different regions: the Andes Mountains, the Amazon jungle and the Pacific coast and of course the enchanted Galapagos Islands, being considered as a living laboratory.
read more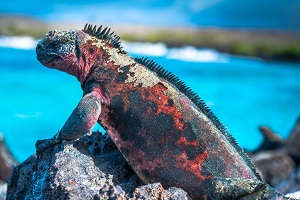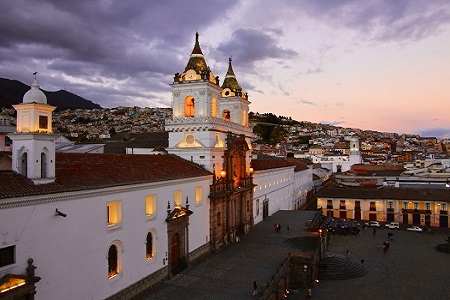 Day Trips
We offer all the day tours in Quito and surroundings in private services or also in shared basis, every week. Check for all our options for departures every day.
READ MORE
Mitad del Mundo
Come and enjoy unique experiences from the center of the planet.
BOOK NOW
From $55,00 USD
Quito City Tour
Tour Quito and its great historic center considered one of the best preserved and declared Cultural Heritage of Humanity.
From $35,00 USD
BOOK NOW
Otavalo Indigenous Market
Meet an indigenous market and its crafts, sail in the crater of a volcano, and immerse yourself in the culture of the Andean people, communities and ethnic groups of Ecuador.
From $70,00 USD
BOOK NOW
Amazon ​Jungle Lodges
Discover and live an unforgettable experience in the Ecuadorian Amazon rainforest

READ MORE
Galapagos Islands
We are specialists in programming your next adventure in the Galapagos Islands since we have several types of trips according to what you are looking for. In the wonderful Galapagos Islands we can find Cruises of different categories, itineraries and prices in which we find: Large Cruises of up to 90 or 100 guests, Luxury Yachts with a capacity of 16 guests that guarantees exclusivity and personalized attention. We also find First class yachts which have capacity for 16 to 20 guests, in any of the options the quality of service is guaranteed. Among these there are many ways to feel and live Galapagos such as Island Hopping where we can get to know Galapagos in a different way that is still interesting.
READ MORE
OUR MAIN OFFICE
Address: Ulpiano Paez N21-74 & Robles, VALLADOLID Building. Office No. 104 (La Mariscal zone)

PHONE NUMBER
Phone: (593-2) 5016438
Mobile: +593 999 256 096 (Whatsapp)


EMAIL
This email address is being protected from spambots. You need JavaScript enabled to view it.